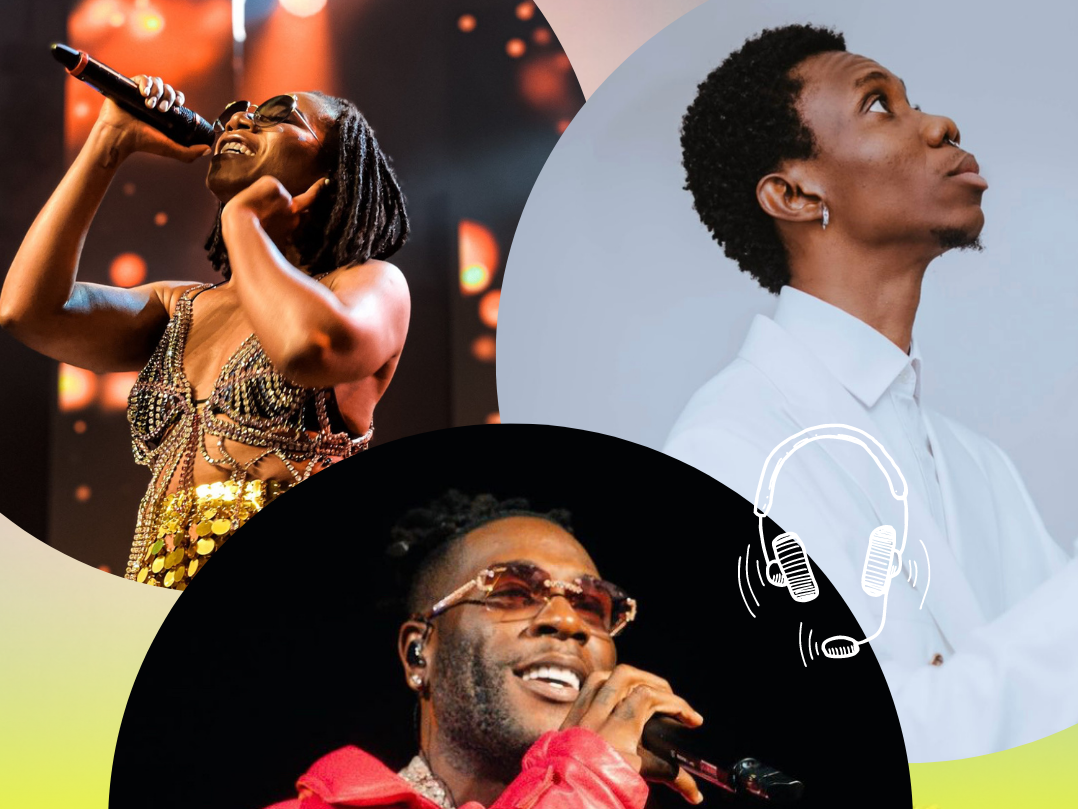 DECIPHERING THE SCIENCE AND APPEAL OF 'NEW MUSIC FRIDAY' FOR NIGERIAN ARTISTS
(Photo – Asa, Burna Boy & Blaqbonez)
New Music Friday has undeniably taken the Nigerian music industry by storm. Each week, major streaming platforms including Spotify, Apple Music, Audiomack, and Tidal, unleash a wave of fresh tunes, albums, and playlists by artists from every corner of the globe. The event's popularity has become a global phenomenon, with millions of music enthusiasts anxiously awaiting the new releases every Friday. Nevertheless, the scientific workings behind the event remain shrouded in mystery.
Let's delve into the fascinating history behind the music industry's pivot to Fridays as the go-to release day. For many years, Tuesdays held the distinction of being the traditional release day for new music. However, in 2015, the industry collectively made a groundbreaking decision to transition to Fridays in a bid to streamline the process and combat piracy.
In the same year, Spotify introduced New Music Friday as a weekly event to provide ardent music fans with fresh releases every week. The event became an instant sensation, garnering widespread acclaim, and prompting other streaming platforms to follow suit. Although the idea of releasing music on Fridays had been in practice for several decades, New Music Friday revolutionized the concept, elevating it to unprecedented heights.
It's worth noting that music labels had already been dropping albums on Fridays before the advent of New Music Friday. Nonetheless, we cannot overstate its impact, as it transformed the way music enthusiasts consume and engage with new music.
It's only natural that by the time Friday arrives, people are eager to unwind, turn up, and revel in their after-work shenanigans.

– NWAOKORO UCHENNA
This elusive rationale behind New Music Friday continues to baffle many in the music industry. Some experts suggest that informing music fans when new music is expected to drop taps into a powerful human emotion that drives engagement, rooting the event's success in the psychology of anticipation, even though the science behind it remains a mystery.
Nwaokoro Uchenna, a Marketing & Brand Partnership Manager at ENGAGE, a global label servicing company, explains, "New Music Friday is a product of careful observation of the average music listener. Typically, listeners are most occupied from Monday to Tuesday, and then their workload tapers off through Friday. It's only natural that by the time Friday arrives, people are eager to unwind, turn up, and revel in their after-work shenanigans."
The strategy of releasing new music every Friday is an effective tool in creating a sense of anticipation among music enthusiasts. This anticipation generates a buzz around new releases, resulting in heightened engagement and increased streams. Overall, the psychological underpinnings of New Music Friday have proven to be a masterful marketing tactic in the music industry.
Undeniably, the increasing allure of New Music Friday has captured the attention of Nigerian artists. In recent years, Nigerian music has attained global acclaim, thanks to the exceptional talent of Burna Boy, Wizkid, and Davido.
As per Nwaokoro's insight, "New Music Friday has remarkably revolutionized the industry, given that it is now an established cultural phenomenon. Established artists might have their loyal fanbase, but the weekly event generates a palpable excitement and fervor of its own, which naturally helps emerging musicians. It provides a platform for these new voices to be heard, even if it is a solitary listen by an anonymous listener."
Nigerian music artists have adeptly leveraged the power of New Music Friday to amplify their presence on the global stage. With the strategic release of fresh tracks on Fridays, particularly up-and-coming talents, these artists can readily capitalize on the palpable excitement and buzz generated by this eagerly-awaited weekly phenomenon. As a result, their music enjoys a surge in streams and gains valuable exposure. Social media has likewise proven to be a potent tool for these Nigerian artists to showcase their music and engage with their followers across the globe.
New Music Friday has remarkably revolutionized the industry, given that it is now an established cultural phenomenon.

NWAOKORO UCHENNA
With the proliferation of music streaming and the growth of online music communities, musicians from all corners of the globe now have the opportunity to connect with a worldwide audience without relying on traditional record label support or physical distribution networks. This democratization of the music industry has helped level the playing field for Nigerian artists, allowing them to compete on equal footing with their peers from more established music markets.
Several platforms, such as Culture Custodian, We Talk Sound, TheUpperEnt, AlbumTalks, and ENGAGE, have seized on this trend by creating carefully curated playlists of new songs released each week. As Nwaokoro notes, regardless of the day of the week an artist chooses to release new music, it can still be featured as part of the New Music Friday lineup and gain exposure to a broad audience hungry for fresh sounds.
As the music industry continues to evolve, few phenomena have been as enigmatic as the weekly event known as New Music Friday. Despite the elusive science behind its success, the impact it has had on the industry is undeniable. Nigerian musicians have been particularly swift in their embrace of the occasion, recognizing its potential to cultivate a worldwide audience and tap into the psychology of anticipation. With the ongoing expansion of the music streaming sector, it seems likely that New Music Friday will remain an enduring fixture in the industry's landscape for the foreseeable future.
Check out our New Music Friday Playlist across major DSPs below.