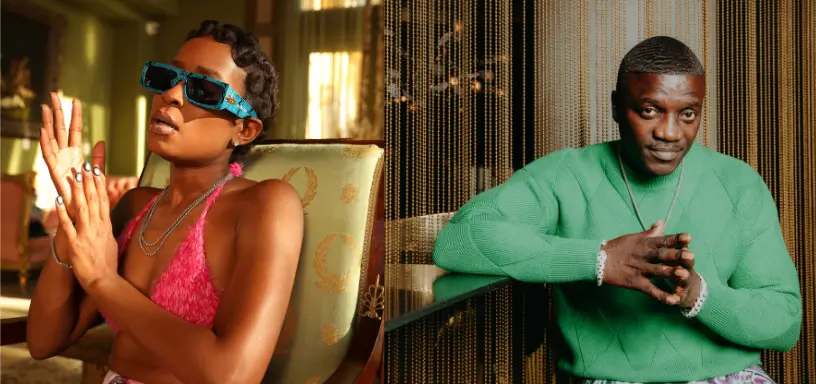 DEJ LOAF, AKON, INKS MUSIC DISTRIBUTION DEAL WITH M.A.D SOLUTIONS 
We are delighted to announce the unveiling of our latest music distribution deals, featuring two extraordinary artists: the renowned Detroit rapper, DeJ Loaf, and the esteemed American singer, record producer, and entrepreneur, Akon. This groundbreaking collaboration represents yet another significant milestone in our illustrious history of successful partnerships.
At M.A.D Solutions, our reputation is built on our innovative approach to enhancing music distribution, promotion, and monetization. By teaming up with influential artists like DeJ Loaf and Akon, we are striving to accelerate the adoption of cutting-edge technologies within the music industry and drive positive change.
DeJ Loaf, the acclaimed rapper, singer, and songwriter, has garnered international acclaim with chart-topping hits such as "Try Me," "Back Up," and "No Fear." Her unique style and powerful storytelling have resonated with millions of music enthusiasts worldwide. Her collaboration with us reflects her commitment to elevating the music industry to new heights, and empowering fellow artists, not just in the US, but also in Africa.
Meanwhile, Akon, the Grammy-nominated global superstar, has consistently been at the forefront of music innovation and philanthropy. Through the influential contributions of his label, Konvict Kulture, to music, he has bridged the gap between artists and cutting-edge solutions. This new partnership with us highlights his dedication to transforming the music landscape. Collaborating with esteemed artists such as DeJ Loaf and Akon, we ardently pursue the widespread integration of cutting-edge practices within the music industry, spearheading a transformative and uplifting impact.
As the music industry continues to evolve, our partnership with DeJ Loaf and Akon is set to reshape the music landscape and usher in a new era of music distribution. This collaboration holds the promise of creating unparalleled opportunities for artists both at home and abroad, while enhancing the overall music experience for fans worldwide.