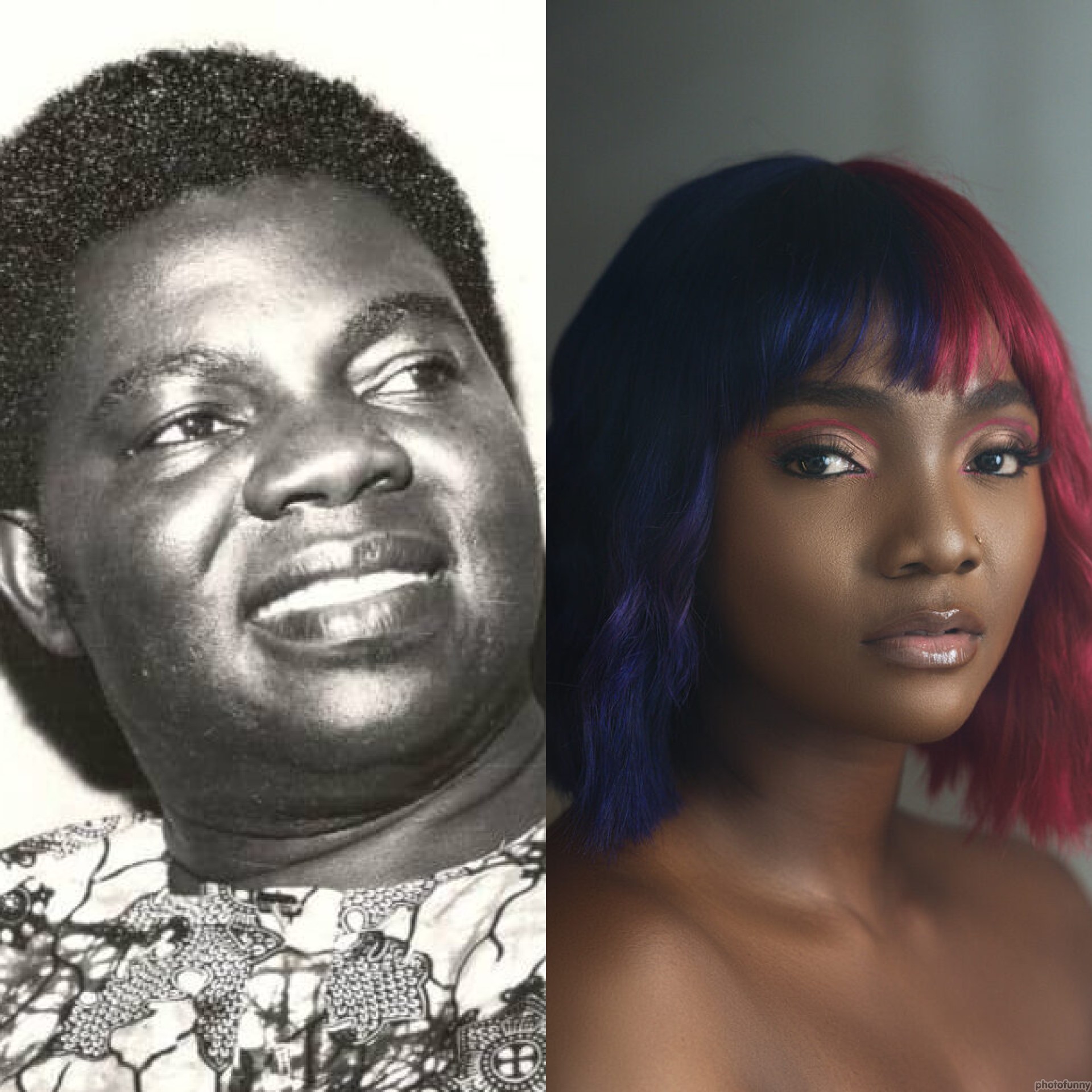 MUSIC SAMPLING: HOW DOES IT REALLY WORK?
(Photo: Chief Ebenezer Obey – Simi)
Sampling has become a ubiquitous technique in the music industry, utilized by producers and musicians across genres like hip-hop, afrobeats, and electronic music. This approach enables them to incorporate pre-existing sounds into new musical compositions, adding a unique and creative element to their work.
At its core, music sampling involves taking a portion of an existing sound recording and manipulating it to fit into a new composition. Various recording types, including actual music recordings, speeches, and sounds from nature, can serve as a source for the portion known as a 'sample.' Music producers typically manipulate the sample in different ways, such as changing its pitch, tempo, or adding effects, in order to incorporate it into the new composition.
However, legal issues often arise as the original copyright owner of the sample has exclusive rights to use and profit from the material. Hence, producers must obtain permission from the copyright owner or pay a licensing fee to use a sample legally.
Since its popularity in the 1980s, music sampling has evolved significantly. Using early sampling technology effectively required dedicated hardware and technical expertise because it was limited. Today, producers can use software to sample and manipulate sounds with ease, and many digital audio workstations come with built-in sampling tools. Additionally, the internet has made it easier for producers to find and obtain samples legally.
Although music sampling is not as widely used in the Nigerian music industry as in other regions, some artists have recognized its potential and incorporated it into their work. One notable artist who has made a career from it is Burna Boy, whose hit song "Last Last" creatively incorporates a beat from another song into his own.
Another example is Flavour's "Nwa Baby," which samples Cardinal Rex Jim Lawson's "Sawale," infusing a groovy highlife beat with Flavour's melodious vocals. Similarly, Simi's "Aimasiko" features a sample from Chief Ebenezer Obey's "Aimasiko Lo N Damu Eda," with Simi adding her soulful twist to the classic beat.
By utilizing samples, these artists were able to bring a fresh perspective to classic beats, showcasing their unique musical styles while paying homage to the original artists. While music sampling is not yet widespread in Nigeria's music industry, it has undoubtedly opened up new avenues for creativity and innovation. As the industry continues to evolve, we can expect to see more artists experimenting with this technique, bringing new life to old sounds.
While music sampling can add value to musical compositions, it is essential to understand the legal issues surrounding its use. Therefore, obtaining permission or paying a licensing fee before using pre-existing material in your work is crucial. With the right tools and knowledge, music sampling can help artists create outstanding music.
Below are five Nigerian songs you probably didn't know sampled other artists.
"Sare" (2021) by Ayra Starr samples "Orere Elejigbo" by Lijadu Sisters (1979)
"Loving You" (2022) by Zinoleesky samples "Be My Man" by Asa (2011)
"Bank Alert" (2016) by P-Sqaure samples "Iyogogo" by Onyeka Owenu (1989)
"Sability" (2023) by Ayra Starr samples Awilo Logomba "Coupe Bibamba" (1998)
"Jaiye Jaiye" (2013) by Wizkid feat. Femi Kuti samples "Lady" by Fela Kuti (1972)